Prefabricated Frames & Trusses
Stratosphere Steel offers the latest technology Steel Frames & Trusses, giving Australian builders and homeowners the strongest, most durable framing product on the market.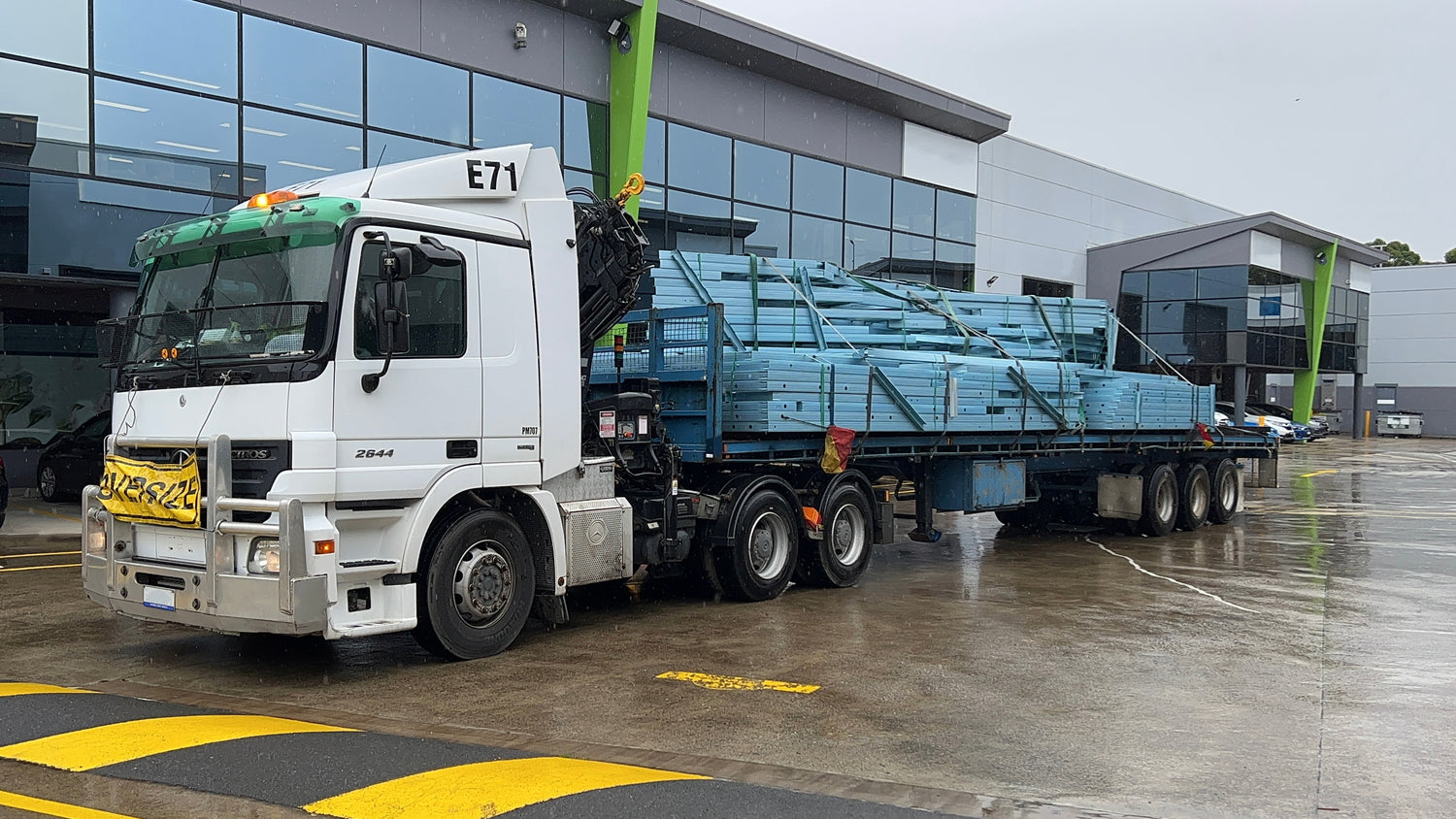 Why Stratosphere Steel?
Stratosphere Steel are here to help you complete your small or large-scale projects faster. Our prefab steel frames & trusses offer full design flexibility and arrive to site as fully complete units, ready to use.
Discover Stratosphere Steel
Australian Made & Owned

Prefab steel frames & trusses designed & manufactured in Australia.

Efficiency

Maximise efficiency with streamlined project management.

Design Flexibility

Prefab steel frames & trusses manufactured to your requirements.

Production Quality

Continual monitoring of quality control in all stages of production.

Dedicated Manufacturing

Manufacturing and assembly done off site with no jobsite interference.

Superior Build Quality

Using the latest machinery, indistinguishable from traditional methods.

Trusted Advisors

A deep commitment to collaboration and shared knowledge.

Production Capabilities

Supplying various residential, commercial & industrial projects across Australia.

Certainty

Consistent defect-free production, leading to more streamlined delivery.
Accuracy

Our Steel Frames and Trusses have consistent material strength and comply with strict quality controls and tolerances.

Learn more

Termite Proof

You no longer have to worry about termites eating away your frames because there isn't a specie of termite that can eat steel.

Learn more

Durability

Steel frame housing components have the impressive benefit of fire resistance and can withstand strong weather conditions.

Learn more
TOP 25 FREQUENTLY ASKED QUESTIONS
Collapsible content
How can I get a quote?

Email your approved plans to sales@stratospheresteel.com or call us on +61 450 592 832 for an obligation free quote.
How long does it take to get a quote?

We do our best to get back to you with a quote within 2-4 days.
What is the lead time to get an Engineering Certificate for council submission?

Three weeks from deposit.
What is the cost of getting the Design and Engineering done?

Design and Engineering is included.
Can the frame be installed by my builder if he hasn't had any experience with steel?
Can you build 3 storey homes/buildings with Stratosphere Steel frames?

Yes. Stratosphere Steel have built many and are currently building them now.
Do you supply all engineering?

Yes, Stratosphere Steel engage a third party registered engineer to certify all of our steel framing.
What do I get as a package?

With the frame, you get everything that is required to install the frame so that other trades can fix the roof, fix the linings externally and internally. For more information call us on +61 450 592 832.
If my builder can't do it, do you have anyone that can do the installation?

Yes, Stratosphere Steel can recommend many Licensed Contractors to carry out the work.
Is it faster to use steel?

Steel is faster and more efficient to install.
What size jobs do you do?

Stratosphere Steel cover small buildings to very large projects.
How do you fix materials to the frame?

There is a vast range of screws and nails specifically designed to fasten steel frames and linings to steel frames now offered in the market place.
Do you need to know the cladding or roofing material?
Do you require a deposit or full payment, as I have a bank loan with progression payments?

Stratosphere Steel require a deposit in order to instigate our shop drawings and for engineering costs.
Do the steel floors squeak?

When installed correctly neither steel or timber joists should squeak.
Is steel framing flimsy?

The frames are light weight but once fixed together they are extremely strong. In weight to strength ratios steel frames are far superior to timber.
Does a carpentry licence cover steel frame installations?
Do I have to be a builder to buy frames?
I'm adding an extension to my home, can I use steel in a timber home?
Is steel environmentally friendly and sustainable?

Steel is completely recyclable, possesses great durability, and, compared to other materials, requires relatively low amounts of energy to produce. Innovative lightweight steels (such as those used in in automobiles and buildings) help to save energy and resources. The steel industry has made immense efforts to limit environmental pollution in the last decades. Producing one tonne of steel today requires just 40% of the energy it did in 1960. Dust emissions have been reduced by even more.
What makes steel construction superior to wood?

Steel buildings are more durable than wood, and more resistant to water damage. Steel will not warp or expand like wood does, and it does not rot, so it will be less likely to attract fungus. Termites and other insects who eat wood will also steer clear of a steel construction.
Why should I build in steel?

The steel industry is always evolving. Approximately 75% of modern steels have been developed in the past 20 years. If the Eiffel Tower were to be rebuilt today, the engineers would only need one-third of the steel that was originally used. For example, modern cars are built with new steels that are stronger but up to 35% lighter than in the past.
Are steel frames energy efficient?

Steel framed homes are energy efficient. Compared to homes built from timber or brick, steel framed homes are more energy efficient in terms of thermal regulation. So they are cooler in summer and warmer in winter. This means you will need to spend less money on heating and cooling a steel framed home.
Is steel construction more cost effective?

Not only are steel buildings quicker and more convenient to build, but they are also cheaper and easier to maintain. Unlike other building options, steel is most often thought of as a one-time cost. Steel is impervious to many extreme weather conditions and is designed to survive for decades to come.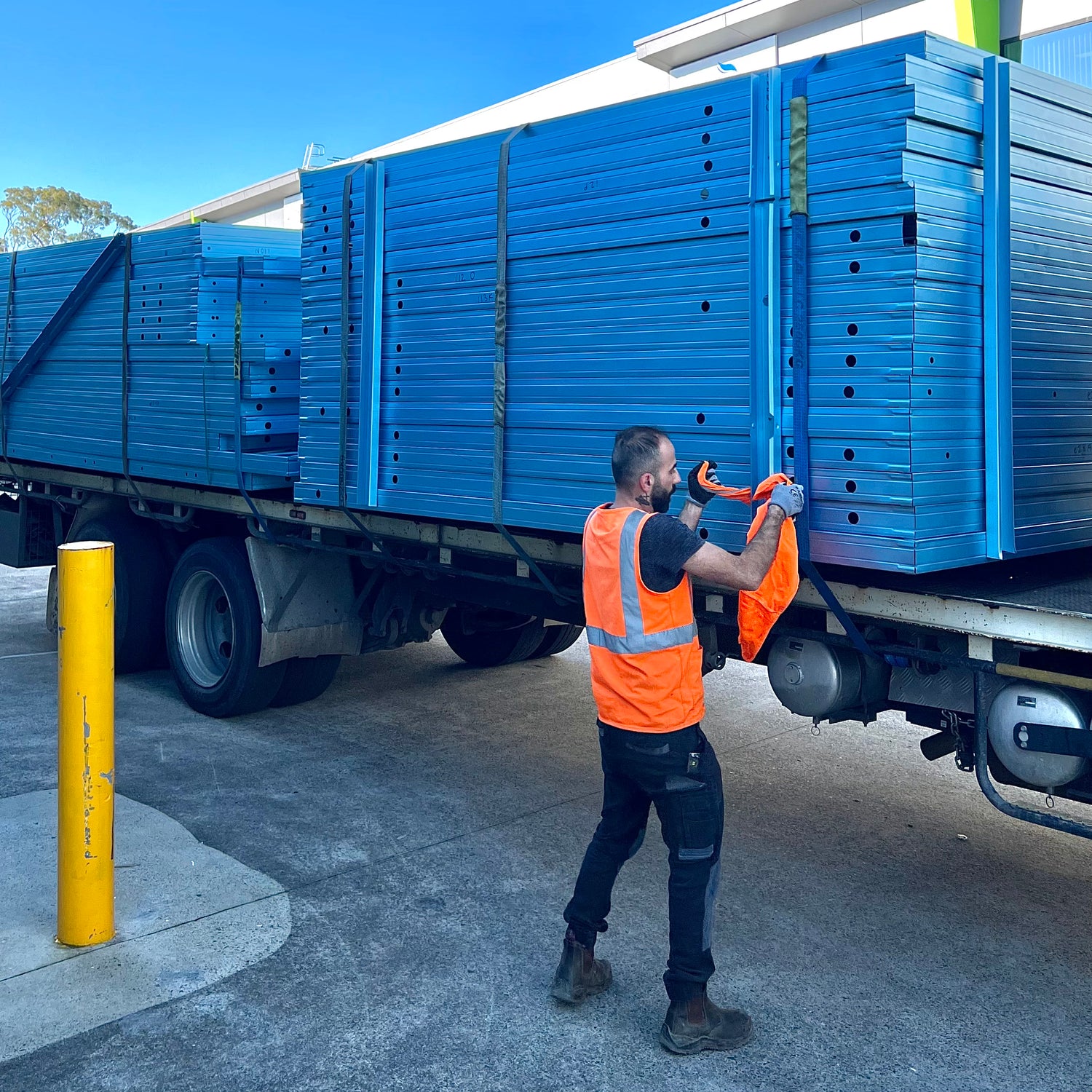 CONTACT US TODAY
Get in touch with us and see how Stratosphere Steel can be apart of your exciting build.
Contact us